Champagne Region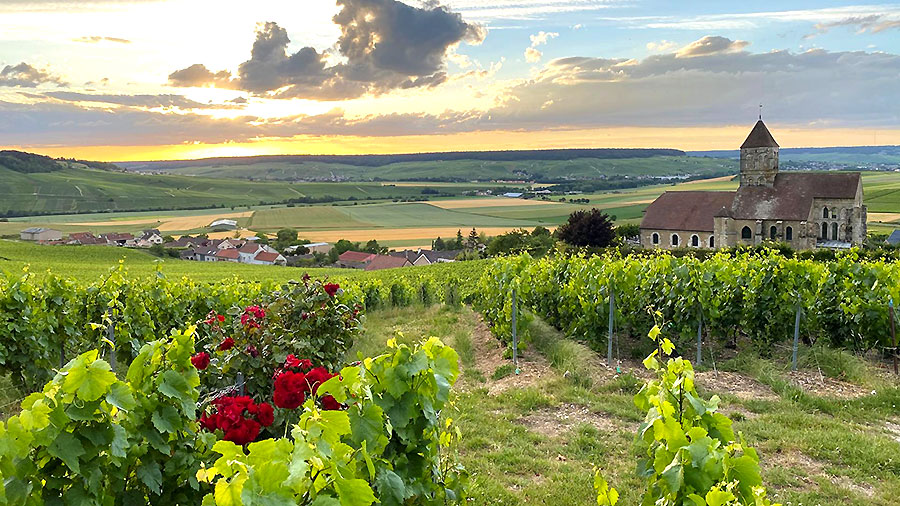 While the Champagne region of France is obviously known for its esteemed bubbly beverages, it has plenty of food to pair alongside this drink. Some of the world's best restaurants that reside here in Champagne are coveted destinations for those seeking the finer things in life. When you visit France, make sure to plan your itinerary with a stop in Champagne to go on a gastronomic tour that will have your mouth watering for more!
Champagne
We'll start with the famous drink named after the region, Champagne. It is considered the gold standard for sparkling wine. Only sparkling wine that comes from this region can be called Champagne due to using the proper methodology. Traditionally, the grapes used are Chardonnay, Pinot Meunier, and Pinot Noir to craft these exceptional flavors.
Brie
France is also a treasured gourmet destination for cheese lovers. In Champagne, brie is hailed, particularly from Meaux. It is fine and creamy as it uses the best quality to craft it from cow's milk. While you've probably had brie before, you will never find it more enjoyable than from this region, so be sure to have a taste. Better yet, pair it with that Champagne!
Andouillette
Get a taste of a specialty sausage from Champagne known as andouillette. Made with pork meat, intestines, onions, pepper, wine, and seasoning, it has a rather unusual taste and aroma. This may be off-putting, but you'll find this sausage served in a variety of ways. The daring will not want to miss tasting andouillette at the world's best restaurants.
Rose Biscuits
Known as biscuit rose de Reims, it has been a traditional French dessert from the Champagne region since the late 1600s. It is not made with rose, though the color is reminiscent of the world's most romantic flower. Incredibly crunchy, it pairs well with champagne, though tea is also a good match if you need something sans alcohol.
Langres
Another cheese you simply shouldn't miss while in Champagne tasting all the delights is Langres. It's a soft cow's milk cheese. Featuring a long maturation period, the cheeses are rubbed with brine, lending an exterior that is wrinkly and moldy. But inside, that's what counts because it is slightly soft and crumbly. As for the taste, it is salty yet melts in your mouth. The concave top portion is unique too, as this was intended to hold just a small amount of sparkling wine.
Truffles
Once ignored for its truffles, Champagne is now regarded with equal esteem. These are found on the forest floors of Marne and present a delicate hazelnut flavor. In the world's best restaurants here, you will likely have a chance to enjoy them when you dine.
Reims Ham
The last specialty of Champagne's gastronomic delights is Reims ham. It is flavored with nutmeg, shallots, and parsley, then cooked in stock prior to receiving a coating of breadcrumbs. It is often served in small cubes as an aperitif, which is how the locals enjoy this tasty creation. Since it is a popular food of Champagne, you will no doubt encounter it at the finest restaurants while here.